Campfire Club Canada & Explorer RV Club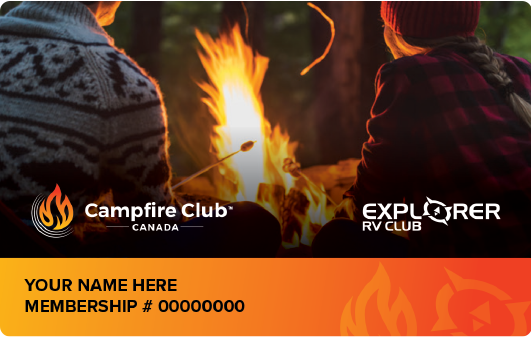 CONNECTING OUTDOOR ENTHUSIASTS WITH GREAT SAVINGS AND PEACE OF MIND
For a limited time, get two great clubs for

 

one

 

unbeatable price! $54.95 +HST
Campfire Club Canada and the Explorer RV Club have united to enhance your camping and RV lifestyle. Our goal is simple – to bring RVers together and to provide you with unmatched benefits and discounts, so that you can experience more of what you love.
Get Canada's best RV memberships today!
And gain access to exclusive benefits & discounts:

 Save up to 10% off your RV insurance with Wayfarer
 Save 10% on parts and accessories at over 30 Leisure Days RV Group Dealerships
 Discounts at over 300 campgrounds across Canada and the United States
Fuel savings with Petro-Canada
 And so much more!
(please allow approximately 10 days for activation)